very nice boxes..
i want world cup box sets!!!!
with real world cup miniature trophy...like 70s and 80s box sets..
---
Grand Master
Posts: 2855
Joined: 23 Dec 2004, 19:18
Location: The highest point in Verulam, South Africa.
Some beauties there
Particularly like the Malaga and Sevilla kit.
How about them transparent dangling carrots
How about that ever elusive kudo
---
New teams arrived this morning. Very nice.
Attachments

image.jpeg (344.76 KiB) Viewed 390 times
A discussion is an exchange of knowledge, an argument is an exchange of ignorance.
---
After 2 years 6 months of house moving and other unpleasantries I'm collecting these bad boys again....

Just got myself the Spanish stuff for Christmas, cheers guys for keeping up to date with the releases, I thought I'd be coming back to see the psg / Marseille boxed homes, but instead a lot of surprising goodies....

Still a bloody nightmare with variations and reference numbers, I'm looking forward to getting it all wrong at least once a month again....
---
Yeah I've almost lost track of what I've got and not got now. How hard would it be to give them all a ref number?!
---
Just as well there are retailers like mad for games who actually dissect the product differences, and show photos of the exact product....

I'm still lost with a lot of it though, so I'll be asking for your assistance soonish guys....
---
Hey guys, before I get into specifics, can anyone confirm if the following is correct about the number of editions of licensed teams:

Barca, 4 home (2 wide box). 1 away (wide box)
Real, 4 home (2wide box) 1 away (wide box)
Arsenal 3
Liverpool 4
Spurs 2
Chelsea 3
Man U 2

Every other licensed team only 1 edition each (apart from psg and Marseille home kits in sets)

Thanks for any help on this
---
There have been two Juventus now hasn't there?
---
Here's my list of teams/variations - a total of 104. Sorry that some may seem repeated, but I'm trying to add notes to my list as much as possible. I probably own 80 of these.


Germany
Portugal
England
Holland
Italy
Barcelona
Valencia
Spain
Athletico Madrid
Athletico Bilbao
Real Madrid
Real Betis
Man Utd Licensed
Man Utd Licensed 2014-15
Chelsea licensed 2011-12
Chelsea licensed 2012-13
Man City licensed
Liverpool licensed 2011-12
Liverpool licensed 2012-13
Liverpool licensed 2014-15
Liverpool licensed 2015-16
England 2012
England 2013
Scotland
Ireland
Red white stripes
Black white Stripes Black shorts
All White
Claret Blue
Blue white Stripes
Yellow and Green
Arsenal 2013-14 Licensed
Arsenal 2014-15 Licensed
Arsenal 2015-16 Licensed
Tottenham 2012-13 licensed
Tottenham 2014-15 licensed
Rangers licensed
Celtic licensed
Real Madrid Home Licensed 15/16
Barcelona Home Licensed 15/16
Athletic Bilbao Licensed
Atletico Madrid Licensed
Valencia Licensed
Barcelona Home Licensed 14/15
Real Madrid Home Licensed 14/15
Barcelona Away Licensed 14/15
Real Madrid Away Licensed 14/15
Benfica Licensed
Porto Unlicensed
Lisbon Unlicensed
Italy
Brasil
Germany
Portugal
PSG Away
Marseille
Boxset PSG Home
Boxset Marseille Home
St Etienne
Inter
Palermo
Milan
Catania
Juventus
Lazio
Napoli
Roma
Torino
Fiorentina
Chelsea
Bayern
Manchester United
Arsenal/Ajax
Barcelona
All white
Champions League 'Inter'
Champions League 'Chelsea'
Champions League 'Juve'
Champions League 'Man Utd'
Champions League 'Barcelona'
Champions League 'AC Milan'
Boxset Generic Red
Boxset Generic Blue
Boxset Olympaikos
Boxset Panathinaikos
Boxset AEK
Boxset France
Real Betis Licensed 2016-17
Real Zaragoza Licensed 2016-17
Osasuna 2016-17
Barcelona Licensed 2016-17
Real Madrid Licensed 2016-17
Champions League 'Napoli'
Champions League 'Liverpool'
Juventus Licensed
AC Milan Licensed 2017-18
Atletico Madrid Licensed 2017-18
Barcelona Licensed 2017-18
Espanyol Licensed 2017-18
Malaga Licensed 2017-18
Real Sociedad Licensed 2017-18
Sevilla Licensed 2017-18
Tenerife Licensed 2017-18
---
There are at least 4 different Portugals. I have three in my collection.
A discussion is an exchange of knowledge, an argument is an exchange of ignorance.
---
There are 2 boxsets Panathinaikos VS Olympiakos and one boxset Paok vs Olympiakos,AEK vs Olympiakos.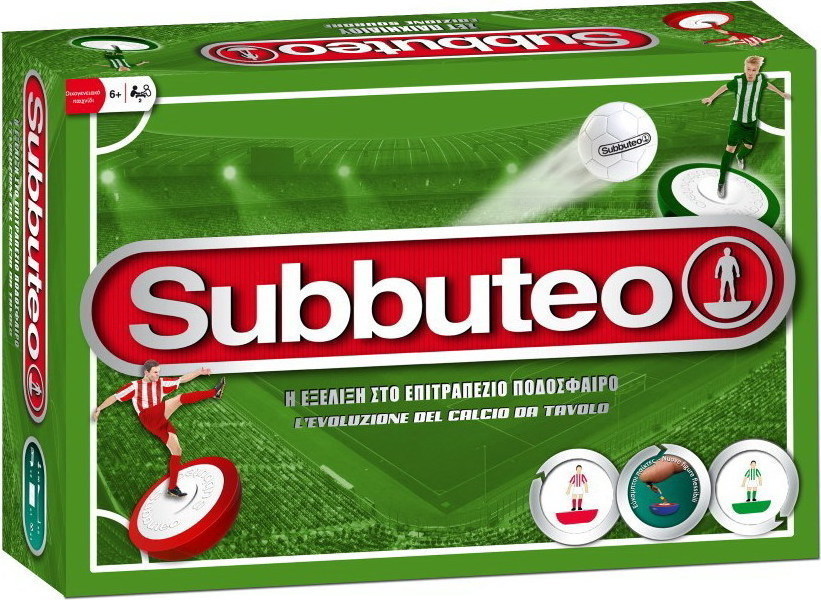 ---
---
Return to "General and Collecting Topics"
Who is online
Users browsing this forum: Bing [Bot] and 13 guests